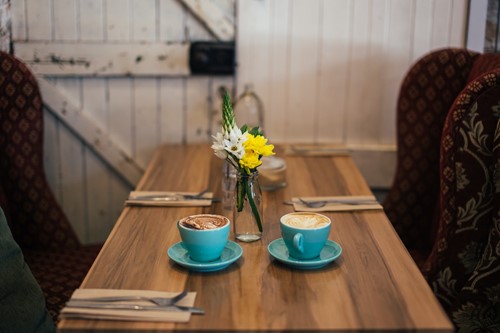 Rustic design is frequently mixed with other interior design styles, but is an entire style on its own as well. While it might be easy to point out the rustic parts of other designs, narrowing down what "rustic" truly means can be difficult. Here we will go over the key elements of rustic design so you have a better understanding of the term and how to apply it to your own home decorating.
Here are the important features in rustic design:
Real Wood
Rustic design favors actual wood over artificial alternatives. Wide-planked wooden floors, barn doors and exposed beams are all key elements you'll find in rustic inspired spaces. Wood pieces that are weathered or slightly distressed are a great choice, as the style celebrates the gritty and imperfect aspect of the material. Going for wood with obvious grain, knots and other unique markings and imperfections will get you on the right track to rustic design.
Handmade
Another key aspect of rustic decor is the focus on handmade and reclaimed pieces. A rustic design interior should have major furnishings that are unique and maybe a little rough around the edges. If you love to DIY, you'll love exploring this aspect of rustic style. Obviously, not everything has to be handmade, but the more focus you can put on the handmade aspect of your style the better. Using reclaimed materials is a great way to further enhance the aesthetic, especially if you go the DIY route.
Heavy
Rustic style pieces are heavy. Tables and seating will have large, thick legs and broad silhouettes. The furnishings themselves may be literally quite heavy as well, especially if made from solid wood. For fabrics and softer aspects of the style, you can still find a lot of weight. Common materials include wool, dark leather and jute. Go for sturdy fabrics and anything else that evokes a strong yet low-profile feel.
Texture
The more texture you have in a rustic design space, the better. Unfinished wood with knots and grains is essential. You might also want to include other textured pieces like jute rugs or distressed leather. Raw stone and brick make great choices for features like fireplaces and kitchen accents. As long as you avoid anything especially smooth or shiny you'll be within the realm of rustic style.
Exposed Beams
Wooden beams are an iconic aspect of rustic design. This goes both for interior and exterior aesthetics. Think vaulted ceilings with exposed beams that evoke the same feeling as a barn or lodge. Even if your ceilings are low or flat, decorative beams that give the appearance of being structural are a pure rustic charm. Regardless of the architectural style of your home, if you have any exposed beams you're already on your way to rustic design.
While these are the basic tenets of the rustic design style, there are no rules. Mixing in contrasting materials like glass, polished metallics and softer textiles will still work in a rustic space. Use these tips as broad guidelines and let your creativity determine how to make this style work for you.